Steve's Commonly Asked Questions
General
What Makes Sound Proof Atlanta Different from Other Soundproofing Options?
---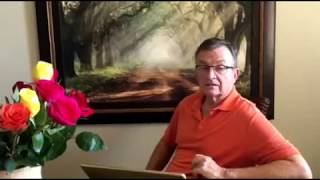 1. We provide Tasteful Soundproofing Solutions. We assess your specific situation, find the issues, research the solution, supply the materials, and finally, do the installation. 2. We are unique in our industry because we are with you from start to finish. Most soundproofing companies provide only one or some of these services. We provide you with ALL of these, and we are with you all the way from the consult to the final layer of paint!
---
What Additional Aspects of Sound Proof Atlanta's Service Make Us Stand Out?
---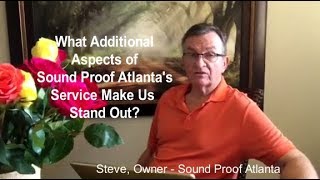 #1 - We LISTEN! We listen FIRST to YOU, our client. Then, we also listen to the noise that is causing the issue. #2 - We provide TASTEFUL solutions to solve these problems. How? First - We focus on SOLVING the problem Second - We make sure the solution looks the way YOU want it to (as if we were never even there) Third - The solution fits your budget
---
What Products and Services does Sound Proof Atlanta Offer and What is Your Favorite?
---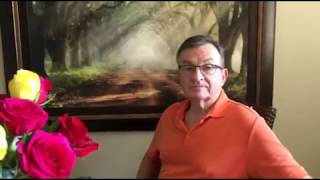 Products: Sound Proof Atlanta offers a variety of products, depending on the specific, unique needs of every client and situation. We buy products made in the U.S.A. Services: The services we provide depend on what the specific soundproofing needs are. We can provide an acoustical study to evaluate the situation and choose the best solution. We can also do a complete build-out, turn key, or we can provide a simple consult to help you determine what your best options are. Steve's Favorite? Making his clients happy. If they're happy, he's happy.
---
What is the Hardest Noise to Stop?
---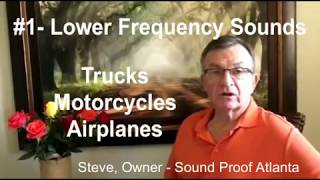 The hardest noises to stop are the deep, low vibration sounds that come from things like large trucks, motorcycles, and airplanes. This is a common issue that we face. It is very difficult, but it is solvable! The other difficult noise to tackle is ceiling footfall and noise heard from below. Once again, a solvable issue, but one of a soundproofer's greatest challenges.
---
How do You Solve Hard Noise Problems?
---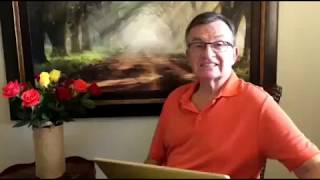 There are several solution options. Some include: - Using space effectively to break up the noise and vibration - Using added mass to block sound - Using specific noise-absorbing materials that are specially made for soundproofing
Any or all of these strategies may be included in our war against your sound problem. We come at it with everything we have until the problem is solved!
---
What Type of Warranty does Sound Proof Atlanta Offer?
---
For the All American 4500 series: Five year hardware Lifetime vinyl Delivery is typically 6 weeks Sound Proof Atlanta In-House: Workmanship is one year warranty on all installations performed by Sound Proof Atlanta Maintenance Contract: COMING SOON….. for all
---
How Can I Check the Decible Level of the Noise in My Home?
---
You can measure your sound reading inside and outside with a simple app? Here at Sound Proof Atlanta, we use advanced meters, but for the homeowner, there are apps available to check your noise level. One app we recommend is: NoiSee. FYI: A normal quiet home level is about 40-45 dBL. Have fun seeing your measurements!
---
How Do You Soundproof a Home from Traffic Noise?
---
Traffic noise is a very common problem that we encounter. There are many solutions available for soundproofing, depending on the structure of the home. Often, adding soundproof windows in conjunction with the existing windows in a home brings the dBA level down significantly. See this video to observe the difference made by adding soundproof windows in this bedroom.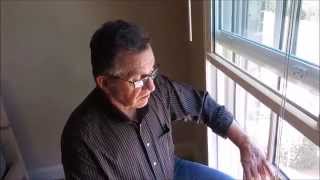 ---
How Much Does Soundproofing Cost?
---
Sound Proof Atlanta is a custom soundproofing company and all our solutions and pricing are designed to the individual or corporation we serve. However, the most frequently asked question is "How much do our Acoustical Professional Grade Windows cost?" All prices are subject to size, location, and installation. As a ballpark, installed they can run anywhere from $1,800 - $2,400 a window.
---
Can I Just Soundproof My Home Myself (DIY)?
---
50% of the job of soundproofing is the proper selection of materials. Individuals are able, online, to see the wide range of soundproofing product options and to purchase them. Since the selection of the correct materials for your specific situation is so important, it can be tricky for an individual without soundproofing experience to make the best choices. We do have customers contact us for recommendations for soundproof windows who will choose to purchase the products from us and do the installation themselves. Sound Proof Atlanta will sell products alone without the installation service to customers who make such a request. We will be happy to make a recommendation to a customer for the best soundproofing materials for their situation in order for them to take on the project, themselves. However, the other 50% of the job of soundproofing is the proper installation, attention to detail, and making sure that everything is put in correctly. Not only that, but we have access to specially-created soundproofing computer software that we utilize to ensure that you get the best results based on the specifics of your case for our installers to use when we provide the installation for you, so you can get the most out of your investment and have the peace and quiet you deserve in your home or business.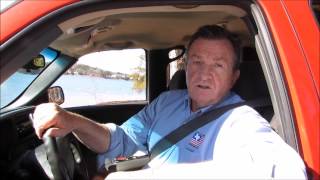 ---
How Should I Choose a Soundproofing Professional?
---
Look for experience. Ask for references. Ask to see examples of their work. Someone who has a background in sciences (physics) and construction. Someone who lives to serve others with their knowledge, skills, and abilities in their business.
---
What are the Most Common Points of Entry of Noise?
---
Windows and Doors!
---
How do you Troubleshoot for Noise Problem Areas in a Home or Business?
---
First we check the dBA levels outside and compare them to inside the structure. We check the Windows and Doors for Noise entry. We check for walls and insulation issues. We check for construction/makeup issues of walls and doors.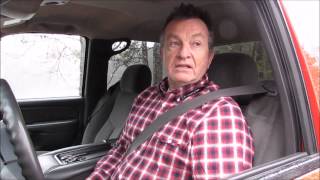 ---
---
Windows and Doors
What Type of Warranty do I Receive when I Purchase a Window or Door?
---
For the All American 4500 series: Five year hardware Lifetime vinyl Delivery is typically 6 weeks For Shwinco Products: Limited Lifetime Warranty Delivery is typically 4 weeks ( download here) Sound Proof Atlanta In-House: Workmanship is one year warranty on all installations performed by Sound Proof Atlanta Maintenance Contract: COMING SOON….. for all
---
How Will My Windows Look After they are Installed?
---
Soundproofing windows can be installed in the place of your existing windows, or in combination with your existing windows, either on the inside (interior windows) or on the oustide (exterior windows). This video shows an example of a client who kept his existing windows along with the soundproofing windows to reduce noise levels even more.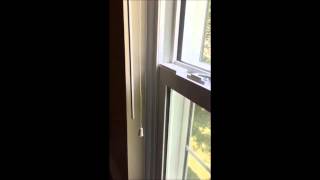 ---
---